Do you love to use ordinary house-hold materials in your activities? Have you tried using Bubble Wrap? It is is our all-time favourite junk art material. Some of our best (and most popular) posts on the blog so far have been Bubble Wrap Crafts.  It's perfect to use in kids arts and crafts activities and it is surprising how many different use you can find for it.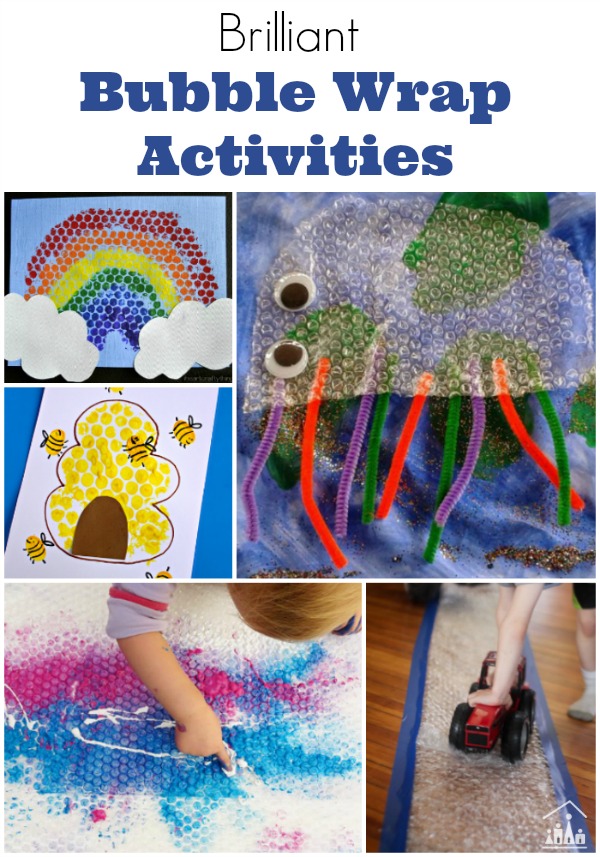 We have crafted with it, painted on it, painted with it and pressed it into salt dough decorations. Then we always have fun with a good old popping session at the end each of our activities! This can be as fun as doing the actual activity (for kids and adults!).
Next time you are thinking of throwing bubble wrap away, move away from the bin and try one of the activities listed below with it instead. I have included a selection of our own activities and lots more lovely bubbly ideas from some of the best bloggers around. Which one will you try first?
12 Brilliant Bubble Wrap Crafts
To get you started with your love affair for bubble wrap crafts I have picked out some of our personal favourites.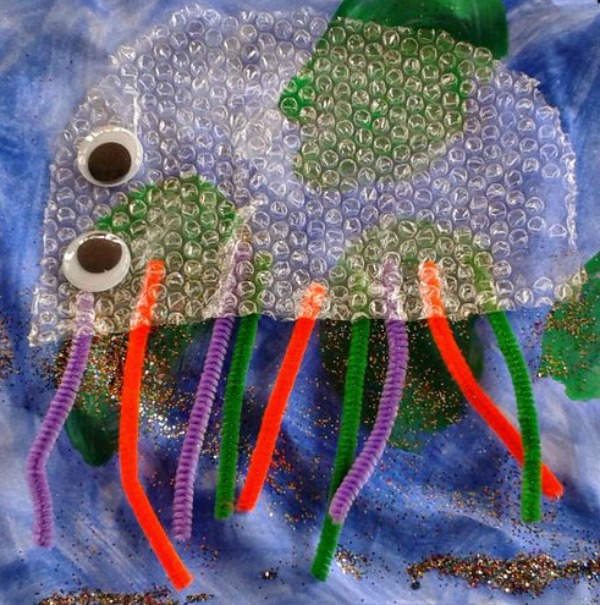 Our Bubble Wrap Jellyfish sprung from the imagination of my 5 year old son after a trip to our local Sealife Centre. It has been out most popular project to date on the blog and it is still hanging on our wall now a year later.
Our latest Bubble Wrap craft is a set of printed Ice-Creams.