How does it make you feel when you receive a home-made card? Probably pretty good right?!? The giving and receiving of cards at Christmas is something we need to cherish in our digital age. It might be quicker to send your good wishes electronically, but they sure won't look great up on the mantle or mean anything near as much to the recipient.
To get you started we are sharing ideas for 10 DIY Christmas Cards for your kids to make. So cook up some hot chocolate, pop on some Christmas tunes and enjoy spending some quality time sitting down with your kids making Christmas Cards together (you could maybe even have a go yourself?).
We like to make the extra effort with home-made cards at Christmas for our family and friends. Even when my first born was just a month old, I carefully painted his little foot and stamped it onto the front of his very Christmas cards for his closest family members.
Since moving over to Ireland 5 years ago, sending home-made cards has become an important way for my kids to stay connected with their family in the UK. And for that family to see how well the kids are getting on with their writing, drawing and imagination skills (plus a great excuse to fill the cards with lovely photographs of them as well of course).
DIY Christmas Cards for Kids
Now that I have 3 kids it can get pretty busy in the run up to Christmas. So I try and keep our ideas simple and achievable and start as early as we can. It is one thing making them, but then to get the kids to sit down and write a few words in each one can take some time. It is worth it though knowing how well received they will be, especially by their great-grandparents. They love to show them off to their friends, as they take pride of place on their mantles.
Cookie Cutter Christmas Cards for Friends
This year we are making simple cookie cutter Christmas cards for the kid's school friends. For our family, we have been busy making our "Bubble Wrap Bauble Christmas Cards." We love to use recyclables in our crafts, not only is it a good way to keep the costs down, it also provides a good opportunity to talk to the kids about looking after their planet and making it a greener place to live.
For more ideas on how to use recyclables in your crafts check out our latest book, Green Crafty & Creative.
How to make Bubble Wrap Bauble Christmas Cards for Kids
I made a set of Bubble Wrap stamps by attaching pieces of bubble wrap over the end TP Rolls with an elastic band. They were then all ready to dip into paint and print over some old packaging paper, which I had cut into smaller pieces.
Once dry we added on a simple string and bow with a gold pen and then glued them onto the front of some cards (I used large sheets of white card to cut down into smaller pieces to fold over and make the cards).
This is a simple idea that is suitable for all ages of children to enjoy making. Let the kids choose which colours to paint their cards and who they are for, to create a truly unique and personal card for some one special.
Here are 9 more ideas for DIY Christmas Cards for Kids to make:
These Easy Ribbon Christmas Trees by Mum in the Madhouse are ideal to use up any ribbon scraps you have.
Last year we had fun together making these Christmas Tree Collage Cards or have a go at our Washi Tape Christmas Bauble Cards.
We are making these Cookie Cutter Christmas Cards by Crafts on Sea for the kids to give their friends at school this year.
A really lovely idea from Let Kids be Kids to recreate your own family as a Fingerprint Reindeer Family.
We call them stickle bricks, but you could use any bricks you have to hand to make these Brick Painted Christmas Tree Card from FSPDT.


My daughter loves to get her feet painted, so she will definitely want to make some of these Footprint Rudolph Cards by Happy Hooligans.
Ho Ho Ho! Here is a simple idea for a Home-made Santa Hat Christmas Card by Hands on:as we Grow.
Such a ptreey idea and another one for fans of messy painting Fingerprint Christmas Tree Lights by Danya Banya.
A Christmas card round up would not be complete without a cute Snowman craft and here is a lovely one Cork Printed Snowmen by Red Ted Art.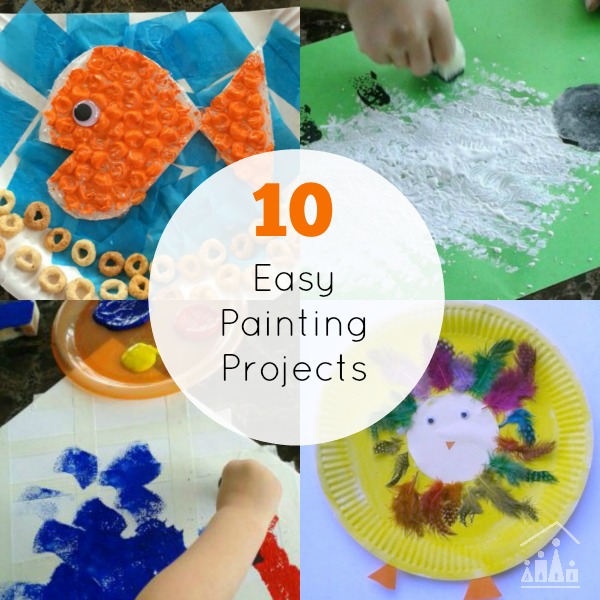 More Festive Fun:

Top 10 MUST DO Christmas Crafts from Powerful Mothering
Top 10 Christmas Wreaths for Kids to Make from Craftulate
Top 10 Christmas Themed Story Activities from Adventures of Adam
Top 10 Christmas Games to Play from Play & Learn Everyday
Top 10 Creative Footprint Christmas Crafts from Fun Handprint Art
Top 10 Festive Ways for a Christmas Countdown from Witty Hoots
Top 10 Nativity Crafts for Kids from Something 2 Offer
Top 10 Christmas Printables for Your Home & Family from Sunny Day Family
Top 10 DIY Christmas Crafts for Kids to Make from Peakle Pie
Top 10 Christmas Science Experiments for Kids from Lemon Lime Adventures
Top 10 Best Christmas Oreo Cookies for Kids from Christmas Tree Lane
Top 10 Reindeer Kid Crafts from The Resourceful Mama