Entice your picky eaters to try new foods or encourage your child's love of helping out in the kitchen, with our fun selection of sweet and savoury recipes. All of which have been developed, tried and tested by real life busy mums.
Benefits of Cooking with Kids
This post contains affiliate links for your convenience.
It might get messy, but the benefits of getting your kids hands on in the kitchen, definitely outweigh the post-clean up operation.
From an early age my husband and I have both encouraged our children to help out in our kitchen. As Head of Baking in our household, I started making buns and biscuits with my kids when they were toddlers and as they have grown older my husband has encouraged them to help him wash the vegetables at dinner time.
As each year has gone by we have given them new tasks to complete and new recipes to try in the kitchen. Things haven't always run smoothly, but our kids are keen to try most foods now and having them help in the kitchen has been a big factor in this.
We have teamed up with some of our favourite Kids Recipe Bloggers, to bring you lots of new recipe ideas below to try with your own kids in your kitchen.
Which one will you try first?
Click here to receive a FREE copy of our eBook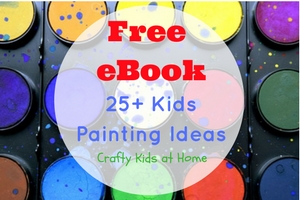 These Lemonade Scones from Mum in the Madhouse are just delicious.
14 Essentials for Kitchen Fun from Sunny Day Family gives you the low down on useful kitchen equipment for kids.
Whip up some Green Smoothies for Kids from Play and Learn Everyday.
I can't wait to bake Soft Baked Pretzels from Kitchen Counter Chronicles again as they were so good.
Tuna, Pea and Sweetcorn Fish Cakes from 3 Princesses and 1 Dude is a quick and easy way to use up leftovers.
Vegetarian Sausage Rolls from LarabeeUK are ideal for a lunch box or birthday party treat.
Fun Fruit Kebabs from Crafty Kids at Home are a a play date favourite around here.
Pancake Sandwiches from Sand in my Toes are the ideal weekend treat.
The Best Tip for Baking with Toddlers by Busy Toddler
Try these Banana Oatmeal Cookies from Pray Species and enjoy with some milk and a movie.
Frozen Inspired Cereal Treats by Crafty Mama in ME for fans of Elsa and Anna.
Veggie Nuggets by Clares Tots are a perfect teatime snack to make together.
Jazz up your school lunch boxes with a Duck Wrap Packed Lunch from Blue Bear Wood.
A childhood classic…Orange Smiles from Playdough and Popsicles
Click here to receive a FREE copy of our eBook