Cupcake liners are great for kids crafting. They are readily available and you can get them in all kinds of pretty patterns and colours. Here are some of the cutest cupcake liner crafts around to get you started.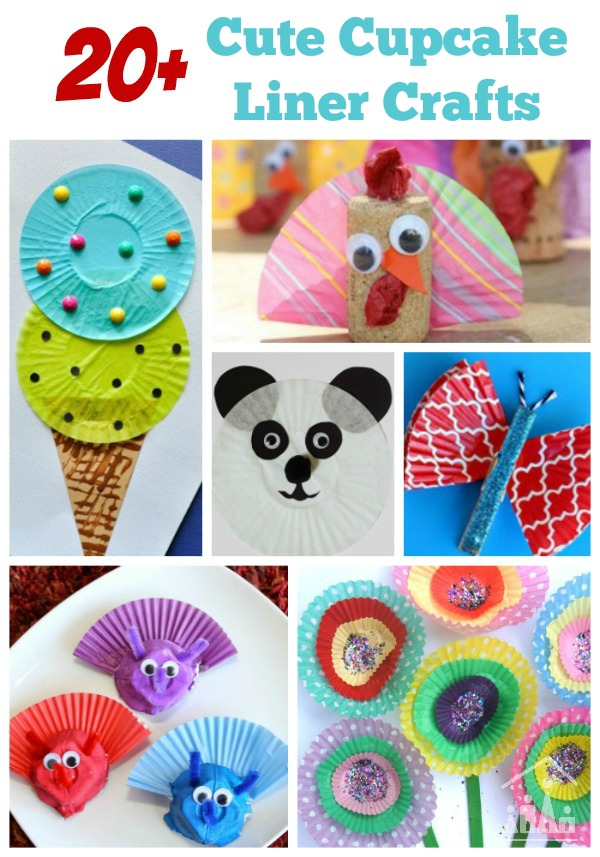 Animals and Under the Sea Cupcake Liner Crafts
This post contains affiliate links for your convenience.
Sea creatures like Fish or this Jelly Fish are easy to make with cupcake liners.
Make this  special Turtle Themed Mother's Day Card or use cupcake liners with makers in an invitation to create activity. Your kids can then use their own imaginations to create any picture they want and then why not turn them into Cards.
Cupcake liner animals are just so cute! Try these Ducks, Dinosaurs, Owls, Panda Bears, Turkeys and Butterflies.
If you love STEAM Activities then you are going to LOVE this book: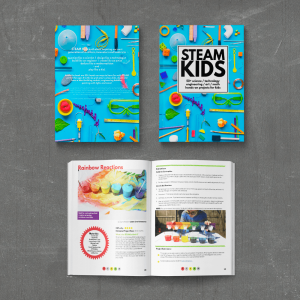 Available as an E-BOOK or PRINT VERSION.
Ideal for a Party Cupcake Liner Crafts
This Ice Cream cupcake liner craft or these cheery Balloons  make for ideal Birthday themed crafts. Or what about a pretty Lei for a Hawaiian themed party?
Flower and Nature Inspired Cupcake Liner Crafts
Cupcake liners are perfect for using in flower crafts and activities. Try this Flowers for Scissors Skills activity or make these beautiful Poppies or Peonies.
Add in foil cases to create a really special Teacher Appreciation Card.
Give your door a new look with a Flower Wreath or try this even Simpler Wreath. Or how about these adorable Flower Lights which will brighten up any room!
Finally use the seasons as inspiration for these crafts. Make a Snowman cupcake liner picture in Winter, these Silly Cupcake Liner Monsters in Autumn or these Umbrellas for a rainy spring day.
So many cute ideas, all with simple cupcake liners!
Which one is your favourite?
Thanks Nadia for this fun round up. You can more read of her ideas over on her blog Teach me Mommy. Which is full of easy and playful activities with the aim to teach. You can follow her on Facebook, Twitter, Pinterest and Instagram.