"Mummy there's a dinosaur
in my bedroom" have been the first words I ve heard from my toddler every
morning this week. Apparently he's very big and green, but he's only pretend.
Phew! "When I see him I hide under my covers," she continues
in her matter of
fact little voice. She doesn't seem scared at all which is a relief, as I think
I might be a bit scared if I had a dinosaur in my bedroom!  As the week has gone of her tales have become
more and more elaborate. Yesterday her dinosaur had been joined by some bad
guys and a vampire. "But don't worry Mummy, I got my sword and chopped the
vampires head off," she told me. I wasn't sure whether to be relieved or horrified
but this comment!
Bella turns 3 next month
and she is already showing signs of being a great little storyteller, just like
her big brother Freddie. She is mad for make-believe games of cafes and shops
and she is always singing and making up new little songs.  She has great imagination for her age and hopefully
this will continue to develop as she gets older.
I found a stack of
stories I had written myself when I was just 10 years old when I was clearing
out a cupboard last month. I read some of them to the kids and they were
fascinated. I was chuckling away to myself, as they were just so funny to look
back on. I spent a lot of my childhood with my head either stuck in a book or
writing stories and little poems.  I
carried on writing short stories up until having my first son in 2007 and then I
just didn't seem to be able to come up with any new ideas. The power of sleep
deprivation! Last year though I decided to try and dust the cobwebs off the
creative side of my brain and start this blog. It has provided me with the
perfect opportunity to combine my life as a SAHM with something I really enjoy
doing, writing and coming up with fun new arts and crafts ideas.
Going forward I hope to
continue expanding my writing repertoire. I am starting to explore the world of
e-books and I have collaborated on an e-book coming out later this month and I am
about to start working on a new project with another team of fantastic kids
bloggers. I would love to get back to writing some more fiction as well.
What are your writing aspirations?
Linking up with: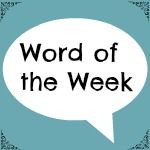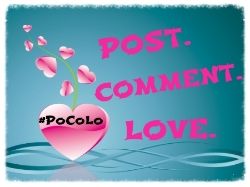 Keep up-to-date with all the goings on over at Multicraftingmummy by
signing up
to receive our newsletter.