Up-cycle your recycling into a cool Snowman DIY Christmas Tree Decoration. Bubble Wrap is the perfect junk material to create falling over a home-made Snowman Snow Globe decoration.
DIY Christmas Tree Decorations
A December highlight at my sons' school is the annual "DIY Christmas Tree Decoration" competition. The school supplies a big real Christmas tree in the entrance hall and all of the children are invited to raid their recyclables to create their own unique decorations to decorate the tree. Coming into school each morning that week always starts with a good look at the day's newest entrants (it's a real motivator on a cold December morning for the school mums!).
My boys were full of ideas of what they wanted to make for the school Christmas Tree this year, so we raided our making box as we chatted to see what they could make. Freddie was keen to have a go at making a snow globe decoration and when he selected a sheet of bubble wrap to use we hit upon a novel idea for his entry. A Bubble Wrap Snowman Snow Globe decoration.
How to make a Bubble Wrap Snowman Snowman Snow Globe Christmas Tree Decoration
Supplies
This post contains affiliate links for your convenience.
A sheet of corrugated card from an old cardboard box
A sheet of Bubble Wrap
White and Blue Paper
Marker Pens
Small Cup
Glue
Scissors
Method
We set to work cutting out a circle of corrugated card to give the decoration a nice strong base.
The school Christmas tree gets a lot of attention from the kids in the run up to Christmas, so we wanted it to be able to hold up under the pressure of being prodded and poked by lots of little hands.
Freddie drew around the cardboard circle onto a sheet of blue paper. Then cut this out and stuck it on to make the blue sky background.
He then drew around a cup and cut out 3 circles of white paper to use for his snowman.
He then glued these onto the blue sky background and used a black pen to draw on his hat, arms and buttons. Finally adding on his carrot nose with an orange pen.
For some messy play this Christmas try out our Tuff Spot Christmas Tree Activity.
I helped him to cut out a circle of bubble wrap to glue over the snowman. Bubble Wrap can be a bit tricky to cut. 
We then punched a hole into the top of the disc and threaded a piece of string though, so he could hang it up on the school Christmas tree.
Freddie proudly marched into school the following day and hung his decoration up on the school Christmas tree.

And the winner is…
When the competition came to a close, the judge came into Freddie's classroom to declare him joint winner of the "Junior Infant" entries. He was delighted to receive a huge round of applause from the class and a proud smile from his teacher.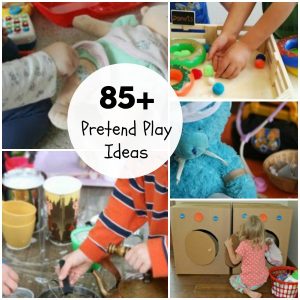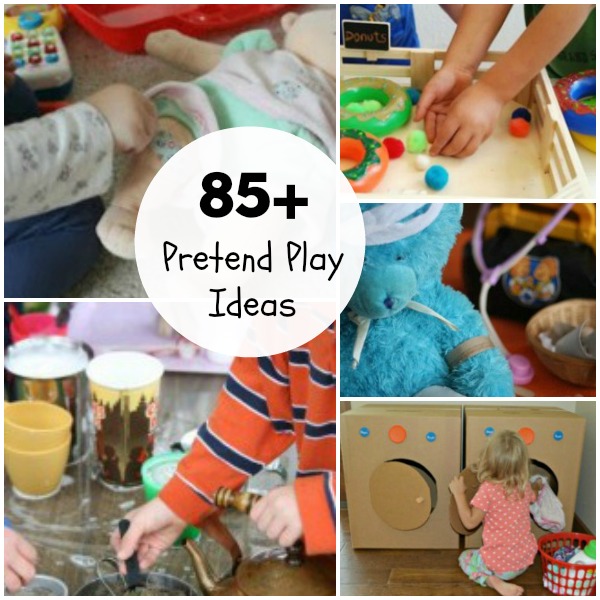 You might also like:

If you love STEAM Activities then you are going to LOVE this book: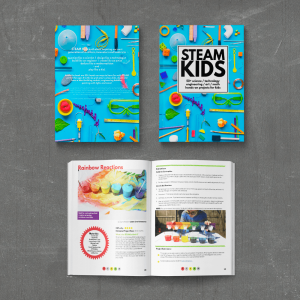 Available as an E-BOOK or PRINT VERSION.