Invite your child to look at a famous work of art and then set them the challenge of creating their own mini master piece. Make a start with our creative Kandinsky for Kids Lines and Circles Art Activity.
In an attempt to broaden our artistic horizons we have been busy looking at pictures of famous works of art together.
It has been enlightening to hear my own kids thoughts and opinions as we have looked through art books and websites together. And it has been even more interesting to see how they use these ideas to create their own unique works of art.
We began our famous artists adventure with a look at the Sculptures by Niki de Saint Phalle and then made our own salt dough craft inspired by her brightly coloured over sized sculptures.
Kandinsky for Kids
This post contains affiliate links for your convenience.
I was eager to show my kids the work of Kandinsky, as he is one of my favourite artists. I really enjoy looking at his pictures, but to be honest I didn't know much about the man behind the paintings.
Click here to receive a copy of our FREE eBook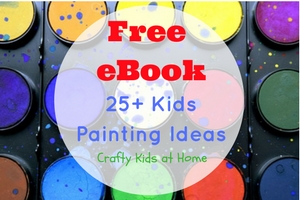 During our research we found out the following facts about Kandinsky.
He was born in Russia in 1866
He actually trained as a lawyer
He then  moved to Munich, Germany to study art when he his this 30's.
"Everything starts from a dot." Kandinsky
He created the first works of abstract art. Abstract art is a piece of art without a particular subject or theme. It is more a series of different shapes and colours to convey emotions and in Kandinsky's case, music.
Kandinsky for Kids: Composition 8 – Lines and Circles
I love Kandinsky's Compostion 8 and was eager to show it to my kids and see if it would inspire some great art work from them.
After looking at the painting together, I set my kids the challenge of creating their own piece of art using just lines and circles. They used a black sharpie to make them stand out and then added lots of bright colours using oil pastels.
Composition 8 really struck a chord with my eldest son. He is usually the one looking for the quickest way to finish a project, so he can go off and play football (almost the day he turned 8 "Football Fever" hit him hard!) but he spent ages working on his intricate design and was beaming with pride once he had finished it.
My 6 year old son Freddie produced a more simplistic design but he took great care in choosing the colours he wanted to use and colouring his circles in neatly.
And 4 year old Bella really took it to heart when I said she could "use as many colours as she wanted"! Demonstrating that Kandinsky really is for kids of all ages to enjoy.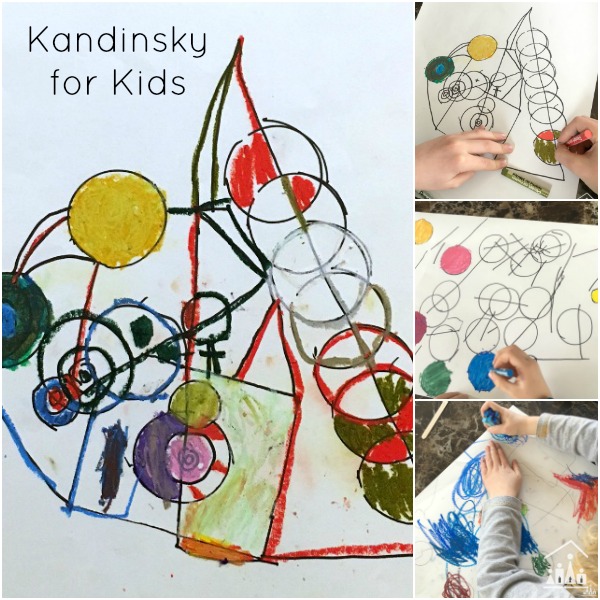 Click here to receive a copy of our FREE eBook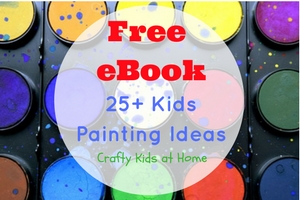 You might also like: