Sometimes it's good to create art for the sake of it. To just take the materials set out in front of you and let them take you on a journey of exploration and creativity. Not even thinking about what you are aiming to end up with, just being completely free to splat, brush, spray, squidge and get your hands stuck into the paint if that's what you feel like doing!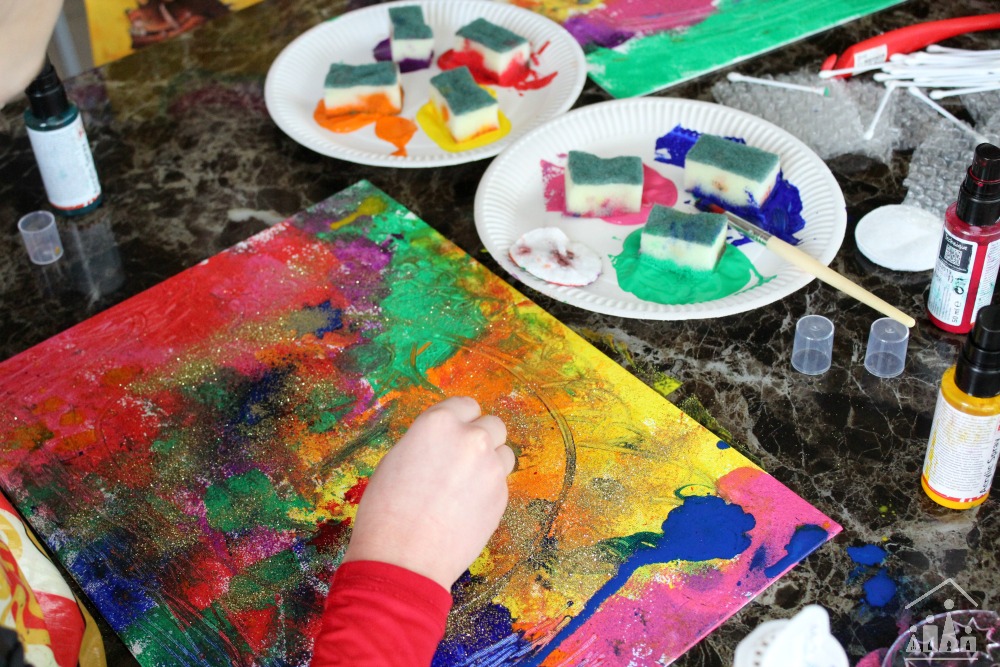 This is what Process Art is all about. It is one of our favourite ways to paint and create.
My kids are all growing up now and thrive on a new artistic challenge. So when I picked up some cheap canvas boards at a local store, I knew they were going to have a blast with them.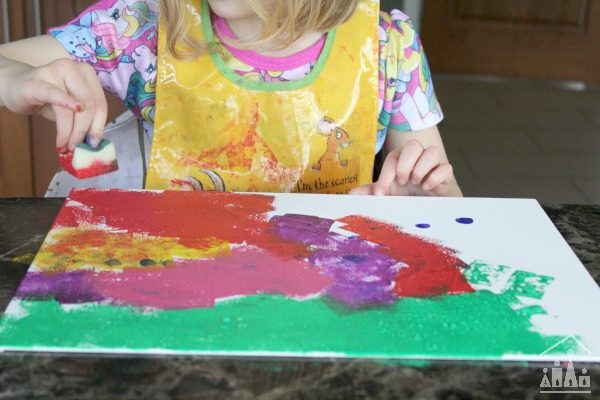 Mixed Media Kids Canvas Art
Supplies
This post contains affiliate links for your convenience.
Kitchen Sponges and Brushes
Q-tips
Cotton Pads
Bubble Wrap
Our list of supplies is merely your starting point, please don't feel constrained by it. Look in your own cupboards and see what interesting materials and textures you can have to hand. Then watch on as your kids create their own mini masterpieces. 
All 3 of my kids loaded on as much coloured paint as they could fit over their canvases to get their paintings started. Then it was time to really have fun.
They used spray paints and stencils to add interesting shapes to their art, q-tips and kitchen brushes to draw pictures in the paint and did somebody say glitter? They all used a generous sprinkle of glitter just because hey why not ?!?
So what are you waiting for? Get your supplies laid out and see what your kids can do with them.
Don't forget to grab your copy of our FREE eBook 25+ Kids Painting Ideas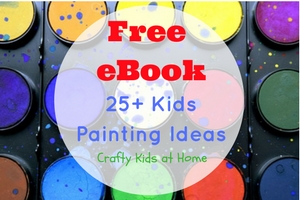 More Painting Ideas to try