Enjoy watching your child's imagination come to life when they create their own Piet Mondrian Bookmarks. The ideal kid-made DIY gift for family and friends.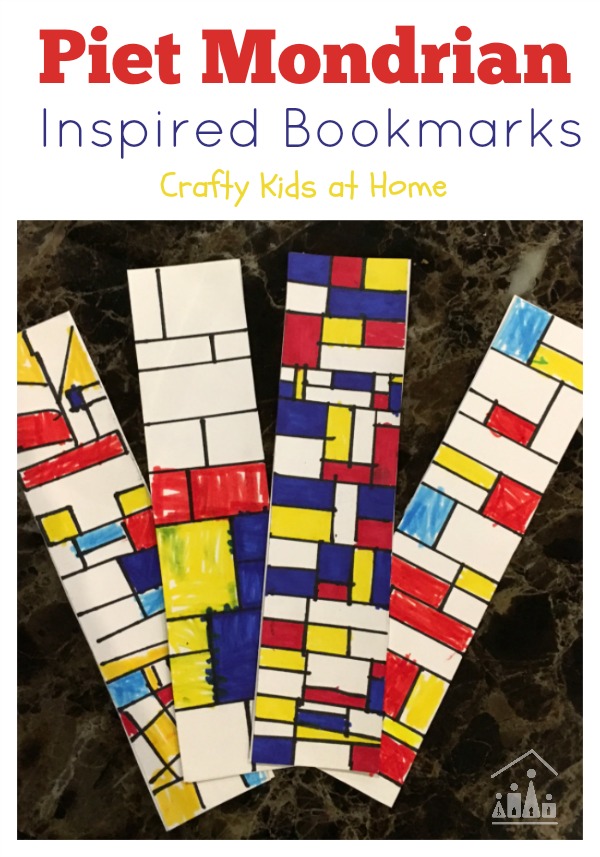 Turning your child's art into a gift for a loved one is a really special way to show somebody how much you mean to them. Grandparents living overseas in particular will love receiving a bookmark. They are guaranteed to make them smile each time they open their book.
The work of the Dutch artist Piet Mondrian is fascinating for kids to look at and have a go at doing themselves. He is well known for his work on a white background, covered with vertical and horizontal line and coloured in using the three primary colours, making it a simple technique for kids to re-create in their own unique way.
It's never too early to introduce your kids to the works of famous artists. For more easy ideas check out our Kandinsky, Pointillism and Jackson Pollack inspired projects.
Piet Mondrian Inspired Bookmark Art for Kids
This post contains affiliate links for your convenience.
Supplies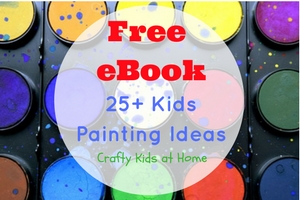 Ahead of the Activity
I cut out templates for our bookmarks from white card, so that we were all ready to go with the activity.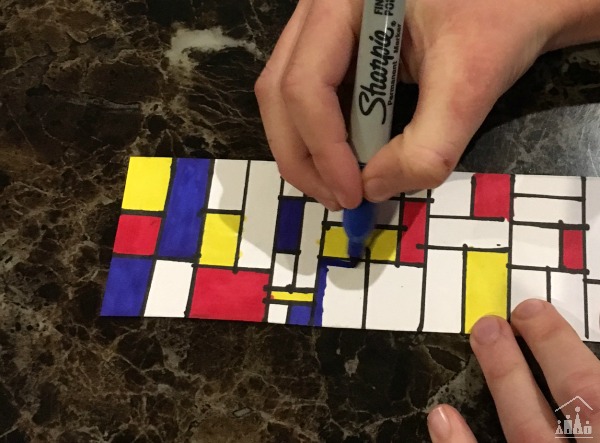 Each of my kids took full control over the design of their bookmarks. They began by making the vertical and horizontal lines on their bookmark templates with a black marker. Next filling in the gaps using the 3 primary colours – red, yellow and blue.
For their next set of bookmarks they took creative control over the colours they used to fill in their grids (sorry Piet!). The boys favouring the colours of their favourite football teams and my daughter, well just 3 random colours really. It was great to watch then learn about a famous artist and then put their own stamp onto the project.
They added personal messages onto the back of each of their bookmarks, before giving them to me to take down to our local business centre for laminating. (One day I will get my own).
Bookmarks are the ideal keepsake gift for birthdays, Christmas, Mother's Day and Father's Day.
Don't forget to subscribe and grab your copy of our free eBook.