Have you ever wondered why you can never find the pot of gold at the end of the rainbow? It's usually because a pesky Leprechaun has beaten you to it!
What are Leprechauns?
This post contains affiliate links for your convenience.
Leprechauns are the mischievous Irish Fairies associated with St Patrick's Day. A day to honour the Patron Saint of Ireland, Saint Patrick, each year on March 17th. Leprechauns may have the money, but they sure don't have the looks.  It really is worth setting a trap to see if you can catch one though, hold his stare and he has to tell you where he has hidden the gold.
Saint Patrick's Day
Saint Patrick's Day is celebrated by Irish people all over the world. Fans of the holiday dress up in green, hang shamrocks around their home and drink lot of Guinness (adults only!).
It is also a time for children to enjoy the many different crafts and activities associated with this fun festival, including those centred around the famous Pot O'Gol at the end of the rainbow.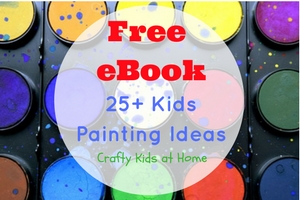 Pot of Gold Rainbow Activities for Kids
Start with our Roll a Bubble Wrap Rainbow activity with it's own Pot O'Gold at the end.
Teach children about where money really comes from and encourage them to start saving, with their own Pot O' Gold Piggy Bank .
Channel your child's enthusiasm for St Patrick's Day into their learning and make this Pot O'Gold Sight Word Activity. 
Over the Rainbow Cupcakes  will make a colourful addition to your St Patrick's Day playdate or party celebrations.
Pot of Gold Mason Jar Gift Idea is ideal for a special family member.
Hang this  Pot O' Gold Door Wreath up on your front door to tempt those Leprechauns indoors.
Play this Pot O' Gold Party Game.

Just add a chocolate gold coin to this fun and free St Patrick's Day note. 
Turn them into Fizzing Pots in this fun colour mixing science activity.
Enjoy hunting for the Pot O'Gold at the end of this Scavenger Hunt. 
Hunt for the Pot O'Gold in this St Patrick's Day Sensory Bottle.
Add some learning to your St Patrick's Day fun with this Pot O' Gold Math Game.
Work on Fine Motor Skills with this Pot O' Gold Cutting Craft for Toddlers.
Get crafty with this Pot O' Gold Rainbow Craft using colourful pipe-cleaners or this one using colourful paper chains. 
And you have to try these yummy Pot O'Gold Cookie Cups.
Don't forget to grab your copy of our FREE eBook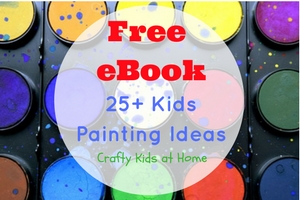 Top 10 Rainbow Art Activities from Sugar, Spice & Glitter
Top 10 Rainbow Play Recipes from Craftulate
Top 10 Rainbow Cupcakes from Our Good Life
http://studyathomemama.ca/10-rainbow-art-activities-kids/ from Adventures of Adam
Top 10 Rainbow Drinks  from Witty Hoots
Top 10 Rainbow Play Dough Ideas  from Creative World of Varya
Top 10 Rainbow Books for Kids from Sunny Day Family
Top 10 Making Rainbows STEM Activities for Kids from Little Bins for Little Hands
Top 10 Colorful Rainbow Games from Our Whimsical Days
Top 10 DIY Rainbow Accessories from Nemcsok Farms
Top 10 Ways to Paint a Rainbow from Still Playing School
Top 10 Color Matching Activities for Toddlers by Playground Parkbench
Top 10 Rainbow Crafts for Kids from The Resourceful Mama
Top 10 Rainbow Suncatchers from Rhythms of Play
Top 10 Fine Motor Skill Ideas Featuring Rainbows from Powerful Mothering
DIY Rainbow Puzzles from Teach Me Mommy
Top Ten Rainbow Loom Bracelet Tutorials from Words 'n' Needles
Top 10 Rainbow Fish Activities by Play & Learn Every Day
Top 10 Rainbow Preschool Songs from Preschool Powol Packets
Top 10 Rainbow Learning Activities from Living Life and Learning
Top 10 Healthy Rainbow Food Ideas from Eats Amazing
Top 10 Rainbow Busy Bags from Happy Brown House
Top 10 Color Theory Experiments for Kids from Lemon Lime Adventures