Painting doesn't have to mean painting with brushes – try our Q-tip Texture Art activity instead.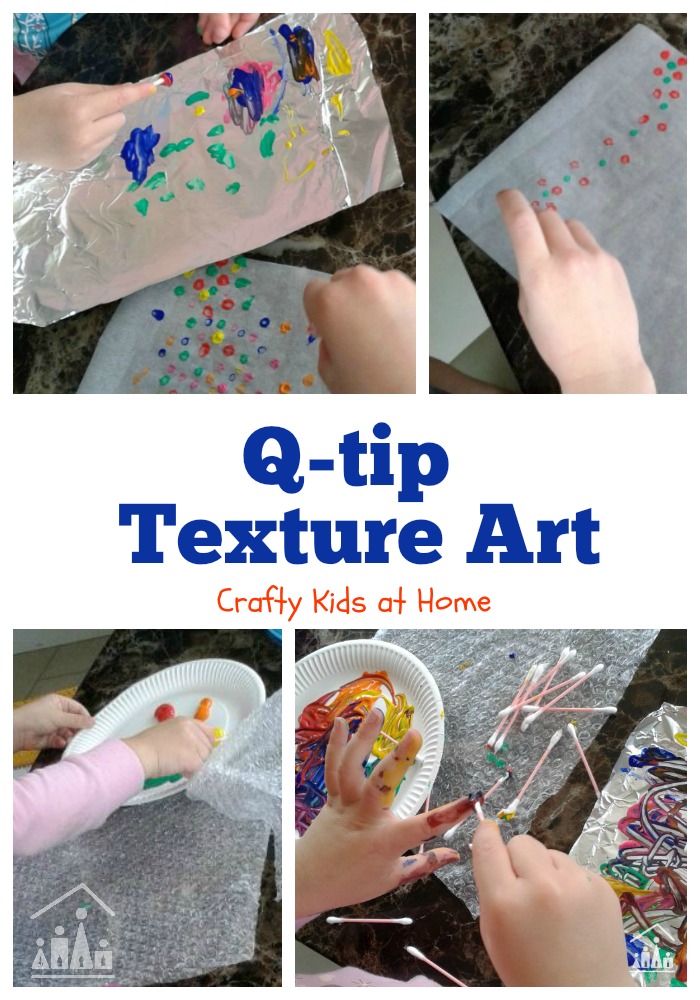 Over here at Crafty Kids at Home we love painting, so it has been a pleasure to take part in Emma Owl's huge Paint-a-thon this month. Painting is one of our staple go-to activities for a rainy day or when the kids are bored. It is quick and easy to set up and all 3 of my kids can enjoy doing it together.
Their favourite painting activities so far have been their Baa Baa Sponge Sheep and Bubble Painting is always a winner.
Painting doesn't have to mean getting your paint brushes out every time. There are so many different materials and objects which can be used instead. Today we are sharing an activity using q-tips to paint pictures with.
Last week we shared our Tape Resist Sponge Painting Activity on the Paint-a-thon.
Q-tip Texture Art
My kids love using Q-tips to create colourful dotty pictures on paper, but we have never tried to paint with them on other types of surfaces before. So we thought it would be fun to give this a go!
Ahead of the activity I cut out squares of cardboard, baking paper, foil and bubble wrap. I then laid out plenty of Q-tips and paint and they set to work on their Q-tip texture art masterpieces.
Q-tip Painting Pictures on Cardboard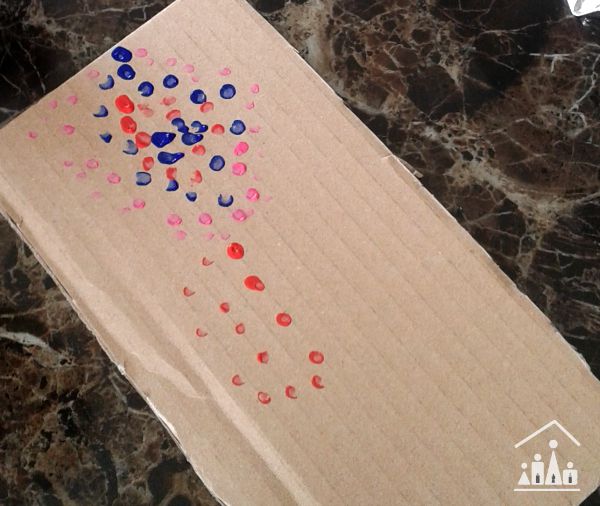 They were pleased with how well the colours came out on the cardboard.
Q-tip Painting Pictures on Bubble Wrap
The enjoyed dotting their q-tips over the bubbles on their bubble wrap .
Q-tip Painting Pictures on Baking Paper
This was probably the least effective texture that they worked on. It was quite slippy and the paint didn't take to it that well.
Q-tip Painting Pictures on Foil
Foil was a big hit with them all, especially my youngest. My kids are suckers for anything shiny and they found it very smooth for dotting the paint on and then had fun spreading it out as it was quite slippy.
Q-tip Finger Painting
Bella then decided to add in a texture of her own to the exercise, her own fingers! She then used her fingers  to draw patterns in the paint on her piece of tin foil.
What are your favourite painting activities?