Have fun (and get messy) exploring all of your senses with these St Patty's Day Sensory Plays for kids (and adults!) to enjoy. 
There's nothing lie a spot of sensory play to calm down cranky kids or just while away an afternoon stuck indoors. Why not add a fun St Patrick's Day twist to your sensory play this March.
13 St Patrick's Day Sensory Plays for Kids
Practice pre-writing skills in our Rainbow Rice Sensory Tray. Stimulate your child's sense of touch, sight and sound, as they play with this sensory based learning activity.
Then use your Rainbow Rice again to make this fun Sensory Discovery Bottle.
Our St Patrick's Day Potion Play is the perfect antidote to banish the "Stuck Indoors Blues". Learn about colour mixing and work fine motor skills in this fun Water Play Activity.
This St Patrick's Day Sensory Bin couldn't be easier to set up for a spot of calming late afternoon playtime.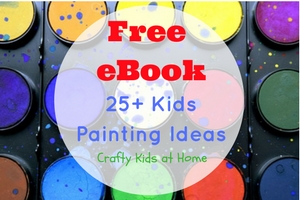 Hunt for your very own Pot O'Gold in this inviting Sensory Bottle. 
Do your kids love Slime? There are lot of gooey St Patrick's Day Sensory Slime Recipes to choose from here.
Get hands on with this St Patrick's Day Rainbow Rice Sensory Bin, which works on addition equations with your child. This activity works great with small groups of children or for a child to work on individually.
Hunt for Gold Coins in this messy Shaving Foam Sensory Play.
Mix up some Sparkly Lime Jello Play Dough for a very green play dough session.
This St Patrick's Day Find the Gold in the Rainbow sensory play activity ticks all of the boxes for a simple and fun sensory game.
Perfect for a Spring or St Patrick's Day theme. Play with Rainbow Noodles and Shaving Foam Clouds.
Practice Color Sorting in this edible Rainbow Sensory Bin. 
Explore the sense of sound when you play with this Pot O Gold Rainbow Shaker. 
Don't forget to subscribe and gain access to our FREE eBook.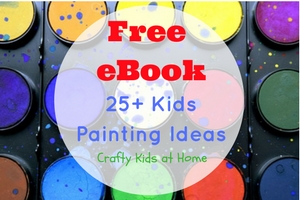 Click below to access all of our St Patty's Day Activities