We are delighted to be welcoming Ciara from Our Little House in the Country, as we continue our 1st birthday celebrations. Ciara is sharing her Top 10 Party Game ideas for younger kids.
Hi there, I'm Ciara and I blog at Our Little House in the Country. I'm a primary school teacher by profession – a deputy principal in a large senior primary school (8-12 year olds) but I have been lucky enough to have been granted 3 years "off" to stay home with my own children – my son Doodles (5) and my daughter Oodles (3). On my blog you will find lots and lots of fun learning activities, arts and crafts, book reviews and lists and an occasional tale or two of our adventures. I am so thrilled to be guest posting here on Multicraftingmummy and helping Nicola to celebrate her wonderful blog's first birthday!
Top 10 Party Games for Younger Children
My little man Doodles turned five last July, and some of the highlights of his birthday weekend were the fun had by all with these all time favourite party games!
Pass the Parcel: I loved Pass the Parcel as a child and it is a "must have" game at all of our parties. As the vast majority of the children at the party were under 6 I tucked a little gift into each layer of wrapping paper – whistles, badges, crayons, bouncy balls, etc.
Musical statues/bumps: Most kids love to boogie and they also love a good competition. Musical statues always goes down a treat – we played 2 versions, 1) musical statues, where they had to freeze in position when the music stopped, anyone who moved was out and 2) musical bumps – this time they had to sit on the ground when the music stopped, last one down was out!
Pin the Tail on the Donkey: this is a traditional favourite – each child takes a turn trying to pin the "tail" on the donkey while blindfolded. We actually used a shop bought version that I spotted on sale for 1.00euro in a party supplies shop and the "tail" was a sticker. The giggles of the kids is infectious while they try to find the right position without being able to see!
Hide and Seek: My 2 would play hide and seek all day if they could. This games is perfect for in or outdoors and for all ages.
Duck, Duck, Goose: We featured this in our Top 20 Traditional Outdoor Games. It is so much fun and great as an ice breaker to start a party off! All of the children except one sit in a circle facing each other. The remaining child is "on" and goes around the circle, tapping each child gently on the head and saying "duck. When the tapper says "goose," the child whose head was just touched jumps up and chases the tapper around the circle. The tapper tries to get all the way back to the goose's spot without getting caught. If the tapper succeeds, the goose becomes the new tapper and the game continues. But if the goose catches the tapper, the tapper continues around the circle again tapping each child.
Ball Toss: usually we use bean bags or juggling balls for this and a bucket, this year we used water balloons and our Little Tykes basketball net, which can be adjusted up and down very easily for little kiddies.
Simon Says: Always a firm favourite and great fun especially if you throw in some instructions such as "Simon says hop around like frogs", "Simon says wiggle your bottom" "Simon says pretend to be a gorilla", etc.
Sardines: Doodles loves this game, and I have very fond memories of playing this in a friends house when I was younger. It is basically the reverse of hide and seek – one child hides and all of the other children must try and find him or her, when they do they hide in the same spot and wait for the other children to find them, the games continues until all of the children are squished into the same hiding spot like tinned sardines, hence the name!
Mummy Race: this is so much fun and perfect for all ages, including adults. Split the group into two teams, give each team a toilet roll, they then must race to cover one teammate in toilet paper, by wrapping it around their body, making them into a Mummy!
Relay Races: simple running relay races are always fun! As we were having a water themed party this year we had a water relay, where the teams raced to fill a basin with water, filling little buckets up from the paddling pool!
Bonus favourite: The Flour Game! As kids we always played this at Halloween! Make a mound of flour and place a raisin or sweet on the top of the mound. Take it in turns slicing away the sides of the mound with a knife. Whoever causes the raisin or sweet to fall must then put their face into the flour and try to pick up the raisin or sweet with their mouth!!!
Over to you – what are your favourite party games? Have you tried some of these and had great fun, or some sort of disaster! We would love to hear from you.
Have fun!
Ciara x
You can keep up to date with Ciara over on Facebook, Twitter, Pinterest, Instagram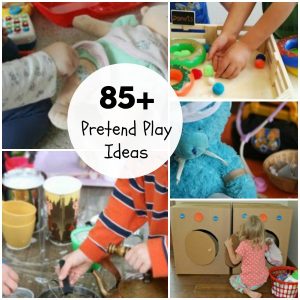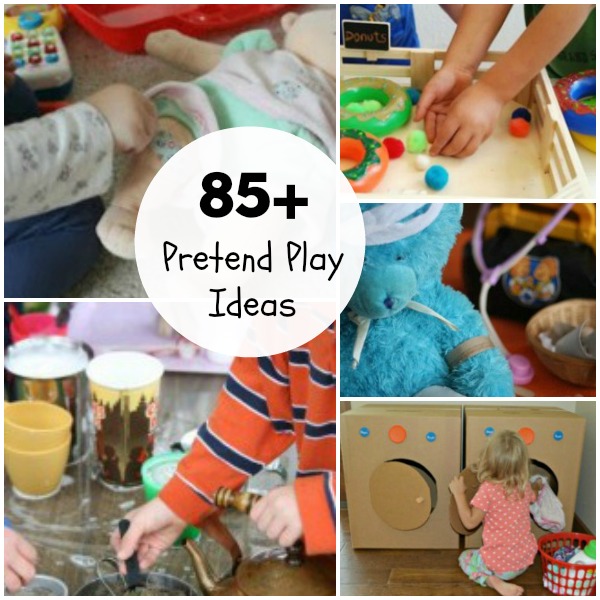 You might also like: