The shamrock is a very important symbol in Irish legend. The Patron Saint of Ireland, St Patrick showed this 3 leafed clover to the Irish people to teach them about the Holy Trinity. Celebrate it in your arts and crafts this Spring. 
St Patrick's Day is celebrated by Irish people all over the world  on March 17th. Get ready for some family fun and make one of these Shamrock arts and crafts for kids.
Are you looking to liven up your literacy learning? Add a fun St Patrick's Day twist to your CVC word building in March. Perfect for kids in Kindergarten.
Add a quirky touch to a classic St Patrick's Day Kids Craft. Make a Bubble Wrap Shamrock Man or why not try these Bubble wrap salt dough decorations.
And here is one for you mama's. Make your own DIY Shamrock Wreath. 
Paint a beautiful Rainbow Watercolor Salt Paint Shamrock.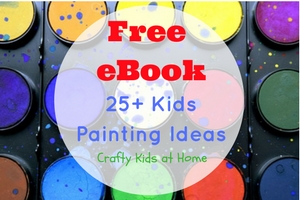 Turn stones from your backyard into a cute Shamrock Puzzle for your preschooler.
Create Scrunchy Shamrock art using green tissue paper.
Set up a Straw painting activity to Decorate Shamrock Templates.
Turn an everyday pepper into a Shamrock Stamp.
Add shamrocks onto the front of a home-made St Patrick's Day card.
Have fun cutting and sticking to make Mosaic Paper Shamrocks.
Set up a Invitation to Paint Shamrocks. for your kids.
Make your own Shamrock Suncatcher.
Decorate a St Patrick's Day Crown with shamrocks.
Work on those all important fine motor skills on these Beaded Shamrocks.
Don't forget to grab your copy of our FREE eBook.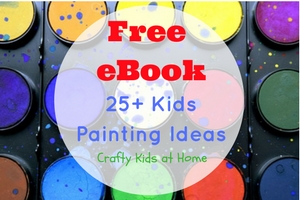 Top 10 Rainbow Ideas for St Patricks Day from Powerful Mothering
Top 10 Creative Snack Ideas for St. Patrick's Day from Artsy Momma
Top 10 Ways to make a Handprint Rainbow from Fun Handprint Art
Top 10 St Patrick's Day Ideas for Toddlers from Adventures of Adam
Top 10 Rainbow Science Activities from Preschool Powol Packets
Top 10 Preschool Activities for St. Patrick's Day from Bare Feet on the Dashboard
Top 10 St Patrick's Day Science Ideas for Kids from Little Bins for Little Hands
Top 10 Rainbow Art Ideas for Kids from Messy Little Monster
Top 10 Rainbow Fine Motor Ideas from Still Playing School
Top 10 Rainbow Busy Bags for Preschool from Something 2 Offer
Top 10 Rainbow Learning Activities for Preschoolers from Mom Inspired Life
Top 10 Seed Starting Activities from Nemcsok Farms
Top 10 St. Patrick's Day Printables from The Pleasantest Thing