Don't throw away your used Christmas Cards, Christmas Crackers and Christmas Wrapping Paper just yet. Instead use some to add a unique design to your DIY Christmas Thank You Cards this year. 

Our Christmas Holidays will soon be coming to a close. It's been fun, but we are all starting to crave our normal routines again. It's been an indulgent couple of weeks. Have you taken your Christmas decorations down yet? I must admit I am itching to get them down now. I really want to get the house cleaned up before back to school.
We still have a couple of jobs to do before they head back. Find homes for their new toys and post our Christmas Thank You Cards to relatives abroad. Do you like to make Thank You Cards with your kids?
Making and sending Thank You Cards is a very simple way for our children to learn about gratitude. And the importance of showing their appreciation for the Christmas gifts they receive. It's also a great way to fill a rainy afternoon and get kids writing again before they head back to school.
Up-Cycled Christmas Thank You Cards
This post contains affiliate links for your convenience.
Supplies
Christmas Crackers
Christmas Cards
Christmas Wrapping Paper
Glue
Ahead of the Activity
I cut up a selection of our Christmas cracker and Christmas gift wrap left overs, along with some of our Christmas cards into mosaic shaped pieces. Then loaded them into our craft tray. Next up I folded a pile of cards and drew a heart shape onto the front of each of them.
We are big fans of turning our junk into fun new arts and crafts projects over here at Crafty Kids at Home. We don't like to throw anything out if we can make something new with it instead.  And Christmas provides us with an abundance of junk materials to use in new DIY projects. This year we salvaged our Christmas crackers, Christmas cards and used Christmas gift wrap from the trash to use in a variety of new activities.
We have already used them alongside lots of glitter to make these New Year's Eve Decorations.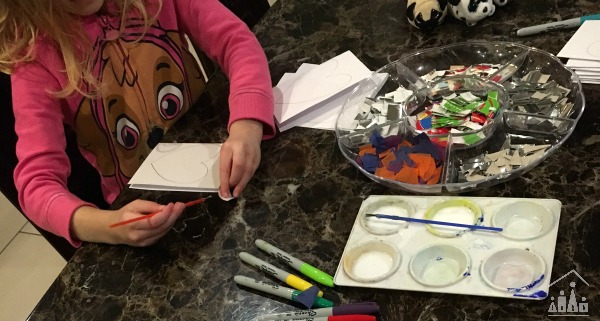 The rest of our supplies made ideal materials to design our own Thank You Cards with. Sitting down together to do this activity provided us with the perfect opportunity to reflect on the highs of the Holidays. As well as trying to remember who had sent what to each of the kids.
They worked away on their own cards, designing a few, writing a few, taking a break and doing a few more. Now all I have to do is remember to take them all down to the Post Box.
Don't forget to send a Thank You Card to Santa as well!
Conclusion
Get the most out of all of your Christmas leftovers. Get creative with your Christmas cards, crackers and gift wrap when you make and send Thank You cards to family and friends.
For more ideas on how to keep the kids entertained before they head back to school: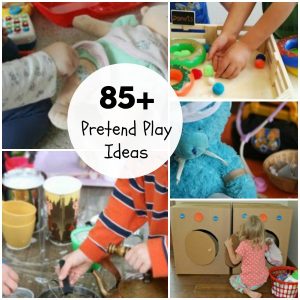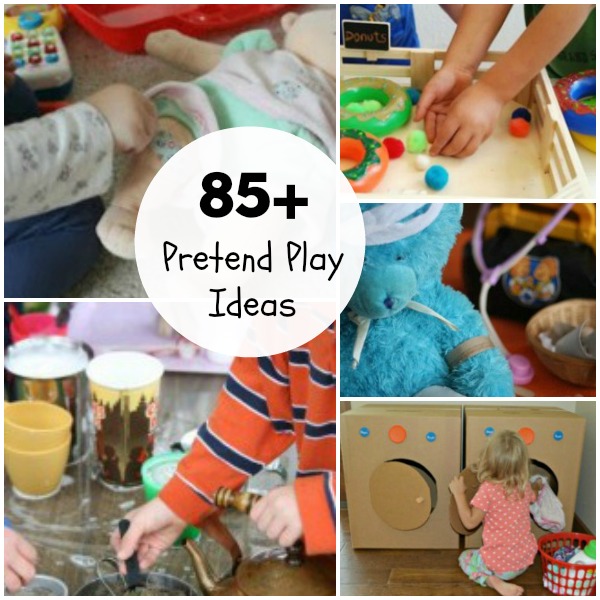 For more ideas on how to use recyclables in your crafts check out our latest book, Green Crafty & Creative.