We're at the very end of January now, so the kids have been
back to school for nearly a full month. Already we are starting to crave the
school mid-term break, coming up in two weeks time.
Freddie especially is coming home exhausted
from all the learning he is now doing in Junior Infants.
He has just started to read his first little
books now which is brilliant and he is really enjoying reading, but he is
finding all of the intense concentration needed very tiring come late afternoon.
Therefore I have been trying to plan lots of calming after school activities to
help get us all though to bedtime in one piece!

But the best activity I have found to help calm them
all down has been to play with water. Freddie especially has been finding it
very soothing to have his hands messing around in water. (Just think how nice
you feel after a long soak in the bath!) It's a very versatile activity as
well. We've added in funnels, jugs, whisks and giant pip-pets to a bowl of warm
soapy water. Bella has had fun with her play cups and waterbeads making me lots of
cups of tea! And they all enjoyed having a go at our Fishing in waterbeads activity. The best fun though was
blowing bubbles in water with straws; this was great at working out those late
afternoon frustrations.
What are your favourite afternoon calm down activities?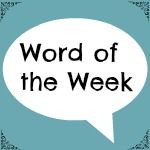 Follow Multicraftingmummy's board Valentines Arts and Crafts Ideas on Pinterest.