Zoo animals! Kids love going to the zoo to see and learn about different animals. And making Zoo Crafts when you get home is a great way to extend the fun.! A zoo theme/study unit is also perfect for preschoolers.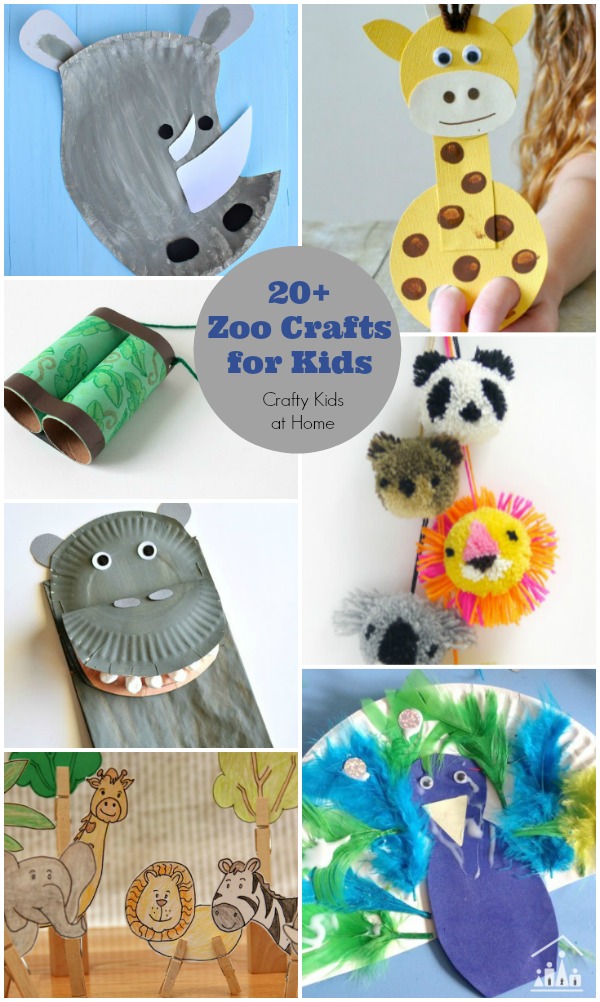 Zoo Crafts for Kids
This post contains affiliate links for your convenience.
Get started with these adorable Giraffe Activities. We love these Bubble Wrap Giraffes, Fingerprint Giraffes and Finger Puppet Giraffes.
These  Zoo Animal Pom Poms could be used as decoration for a nursery or as soft toys for kids.
Have fun with some Zoo themed pretend play. Make a Lion Mask , Elephant Mask or even Monkey Puppets and play dress up. Become a zookeeper with your own Safari Binoculars made from TP rolls!
Use plain old paper to make these fantastic Folded Paper Animals or a sweet Paper Heart Penguin.
Get together with siblings to make an Elmer inspired Elephant Collage.
If you love STEAM Activities then you are going to LOVE this book: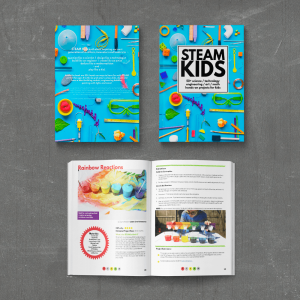 Available as an E-BOOK or PRINT VERSION.
Get inspired over at the petting farm and make a cute Cupcake Liner Duck or sponge painted Sheep when you get home.
Use pegs/clothespins to make some Clothespin Animals, you could even build a small world zoo for them.
We love crafting with paper plates! See how to make a Tiger, Peacock, Elephant, Tortoise, Snake and Koala.
Paper Bags are also great to craft with AND you could use them as hand puppets afterwards! Have a go at this Penguin or Hippo or step into the aquarium and make a Paper Bag Octopus.
Next time you visit the Zoo why not take along this fun free Printable Zoo Scavenger Hunt?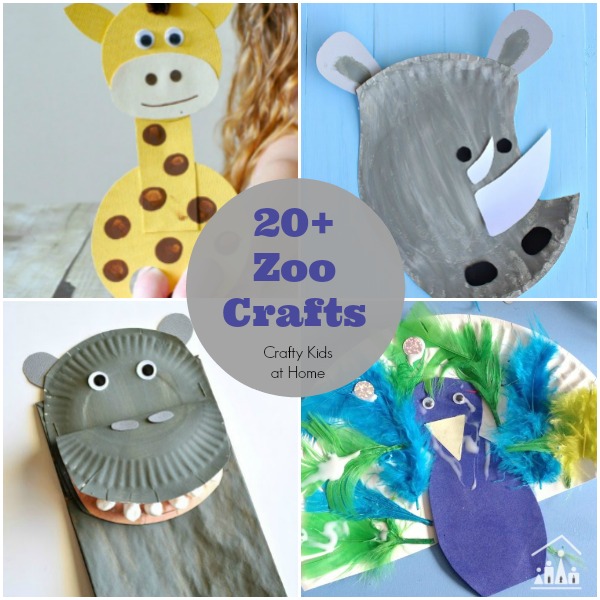 For more animal fun pop over and visit Teach Me Mommy's  A-Z of Animals Series.
Thanks Nadia for this fun round up. She blogs over at Teach me Mommy about easy and playful activities with the aim to teach. You can follow along on Facebook, Twitter, Pinterest and Instagram.