Welcome to Crafty Kids at Home
Thanks so much for stopping by. I'm Nicola, a busy mummy to 3 kids Liam (10), Freddie (8) and Bella (6).  I am passionate about nurturing young imaginations through art and play. I set up this blog in 2015 to share our ideas and help inspire others.
What makes us different from other Kids Activity Blogs is that all of our activities have been tried and tested by my own kids and many of them have been done by all 3 of my kids together. Doing arts and crafts activities with multi aged children is not without its challenges, but with good preparation and the right projects, it can be done.
Below you will find a few of our favourite post to get you started over here. If something catches your interest then just click on the photograph for more information.
Click here to receive a FREE copy of our eBook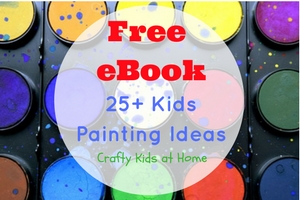 Sibling Art Projects
Themed Activity Round Ups
Family Life
Play Time
As a child I loved doing arts and crafts activities with my mum, helping my granny with baking, playing dress up with my sister and reading and writing stories. I couldn't wait to re-create some of these happy memories with my own children.
This blog began as "Multicraftingmuumy" and charted our playing, making, creating, painting and messy play adventures. It has now grown into so much more and I hope it will become a regular source of inspiration for you and your children.
My Books
This post contains affiliate links for your convenience.
In 2015 I co-authored 2 Kid's Activities Books:
Click here to receive our FREE eBook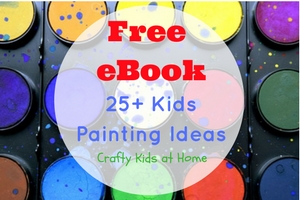 Further Information
If you have any questions or would like to chat further, please drop me an email at [email protected] or connect with my across our social media channels.
You can follow us on Facebook Pinterest Instagram Twitter.
Nicola