Who doesn't like farm animals? Farm animal crafts for kids are so much fun, especially for the younger kids when you are doing a Farm animal theme in preschool or at home.
Fantastic Farm Animal Arts and Crafts
This post contains affiliate links for your convenience and at no extra cost to you.
Here are some very cute farm animal crafts for toddlers and preschoolers to enjoy. There older siblings will probably be tempted to have a go as well!
Make some Farm Animal Puppets using wooden spoons to use along with the rhyme Old McDonald.
Use cupcake liners to Craft a cute Duck or this adorable sheep. 
Paper plates are useful(and frugal) items to use while crafting. See this adorable Paper Plate Cow and Paper Plate Pig Craft.
Click here to receive our FREE eBook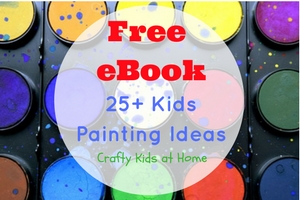 Recycle and create with items from the recycle bin: Cardboard Tube Cows, Wine Cork Sheep and Bubble Wrap Sheep!
Enjoy some Pretend Play down on the farm with these TP Roll Animal Puppets.
Turn more paper plates into these cute Baby Farm Animals.
Kids love using their bodies during crafting. This Handprint Baby Chick Craft and Footprint Horse Craft use handprints and footprints, what a fun process!
These Foam Cup Farm Animals are too cute for words and so is this Ducks of a Feather craft.
Enjoy a fun game of Pin and Stick the Tail on the Sheep.
How colourful is this Peacock Coffee Filter Craft, and great for fine motor skills development.
Animal Track Painting looks so much fun!
Eat and make this Popcorn Sheep.
Get the paints and sponges out and create your own Baa Baa Sponge Sheep.
Add an educational aspect to the craft using shapes to make a Goat Shape Craft.
Where you have farm animals, you usually have a few pets as well.
Enjoy this classic Muddy Pig painting activity or Cotton Ball Sheep craft.
Paint Sheep using a Loofah!
Farm Animal Sensory Play Activities
This Farm Sensory Bin is so realistic (and muddy!).
Get hands on with your Farm Animals and paint and then have fun washing them all at the end of the activity.
Make this Autumn themed Farm Sensory Bin or fill this one with corn.

Farm Animal Fun and Games
Have a game of Farm Animal Peek a Boo.
Host the perfect Farm filled Birthday Party for your little one.Which one of these fun farm animal arts and crafts will you be trying first?
Another fun Old McDonald prop idea is this Farm Animal Pegs, Old McDonald had a farm, hie, hi, hie, hi, ho….
Use Popsicle Sticks to make these Farm Animal Puppets.
Unleash little imaginations with these Farm Story Stones.
Craft and then play with this fun Farm Small World.
Have you made a Diorama before?  We have found two great ones to try. Make a Farm Diorama with these free printables or have fun with this Country Meadow Diorama.
Have fun shearing sheep in this Farm Cutting Activity.
Have a go at baking these Easy Sheep Cupcakes.
This fun Cow Counting Game uses cow shaped Graham Crackers!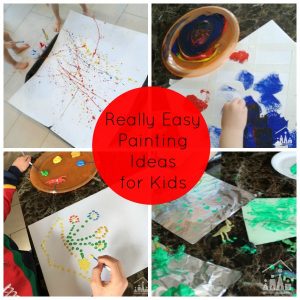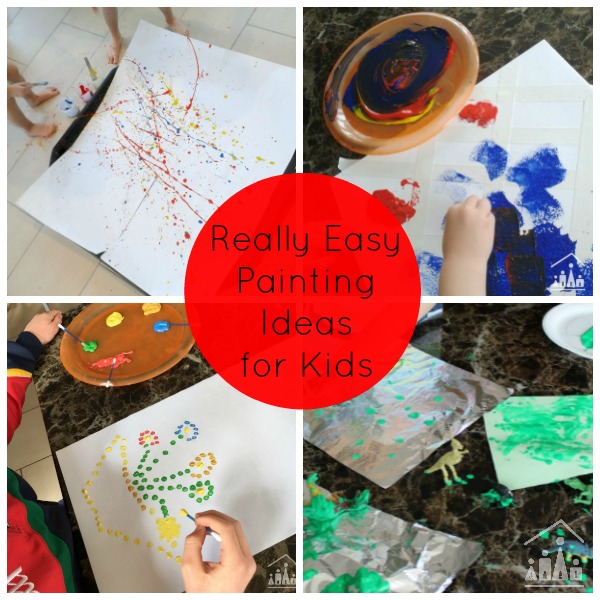 Thanks to Nadia for this roundup. She blogs over at Teach me Mommy about easy and playful activities with the aim to teach. You can follow along on Facebook, Twitter, Pinterest and Instagram.
 Click here to receive our FREE eBook