Get back to basics this summer and make some mud pies with your kids.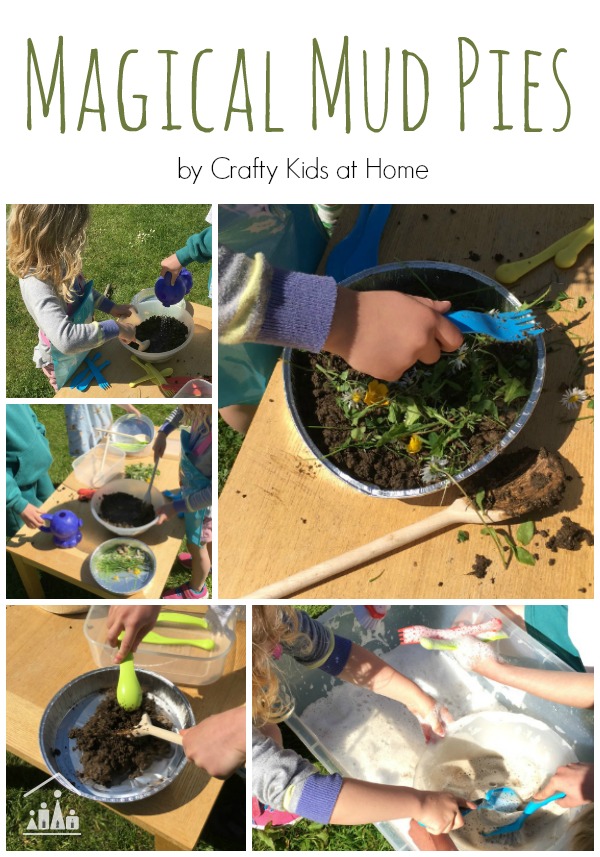 This summer we are stepping back from our screens (for most of the day anyway) and getting back to basics with our summer activities. When the sun is shining we are going to be heading down to the beach or out to the playground, eating picnics and playing games or doing arts and crafts out in our garden. This is where the memories are made, not sitting behind a screen.
We have already enjoyed a backyard picnic, made miniature gardens and created collages down on the beach and last week we enjoyed our most fun outdoor activity yet, making mud pies. It was a real flashback to my own childhood making them at home with my sister during our long school summer holidays. I bet you can remember making them as well!
How to make the BEST Mud Pies
Supplies
Foil dishes
Mixing bowls
Spoons
Watering can or small jug
Grass, flowers, twigs and stones
Making mud pies couldn't be simpler. Send the kids off to pick grass and flowers and find small twigs and stones to use for their fillings and toppings, whilst you fill a bowl with soil and dig out spoons and dishes to make the pies in. I picked up some cheap foil dishes to make our pies in, as I didn't fancy getting mud over our actual dishes.
To turn our dry soil into lovely sticky mud, we filled up our smallest watering can with water and sprinkled it over the soil. All 3 kids then got stuck in with wooden spoons mixing up to their desired consistency (you can imagine!)
They then got busy filling their pie cases with mud and then adding in their very unique fillings and decorations. I did have to remind then that these pies were just for playing with and NOT eating (not too much anyway), however appetizing they thought they looked (my kids have great imaginations!).
Playing with mud is going to lead to a lot of mess, so don't even think about getting mad with your kids if they are covered in mud, it is actually really good for their health to play with dirt from time to time. And you can extend the activity further by bringing a tub of soapy water out into the backyard for the kids to wash up the tins and utensils and themselves.
My kids had as much fun doing this as they did making their mud pies.
For more Mud Pie making fun check out this activity from Rhythms of Play which was featured on our A-Z of Outdoor Activities. 
We are delighted to be sharing this activity on Throwback Activities for Summer Blog Hop hosted by Playground Parkbench.
You might also like: