Say thank you to your teacher at the end of the school year, with one of our fabulous flower cards crafted with cupcake cases. Teacher appreciation cards are the ideal keepsake to give to a special teacher and mean so much more when your child has made them.
We only have a few weeks left now until our long Summer break over here in Ireland, so it's time to start thinking about our teacher appreciation cards and gifts.
This year marks our final preschool graduation, as my daughter is heading to big school in September. It will be with a mixture of happiness and sadness when we wave goodbye for the final time, to the preschool teachers who have prepared all three of my children so well for their transition to big school.
My daughter is definitely ready for big school (I hope so anyway!) and I will be happy to take her in on her first day (well almost), but it will mark the end of an era followed by a a period of change and uncertainty for us all.

How to make a Cupcake Case Flower Teacher Appreciation Card
Supplies
Coloured cupcake cases
Foil pie cases
Pom poms
Popsicle Sticks
Green felt leaves
Coloured paper
Fold a sheet of paper in half and stick down a cupcake case on the front of it.
Add a foil pie dish into the centre of it.
Finish off the flower head with a colourful pom pom.
Glue down a popsicle stick stem and attach a couple of green felt leaves.
Then all that's left to do is add your message inside to let your teacher know how much they mean to you.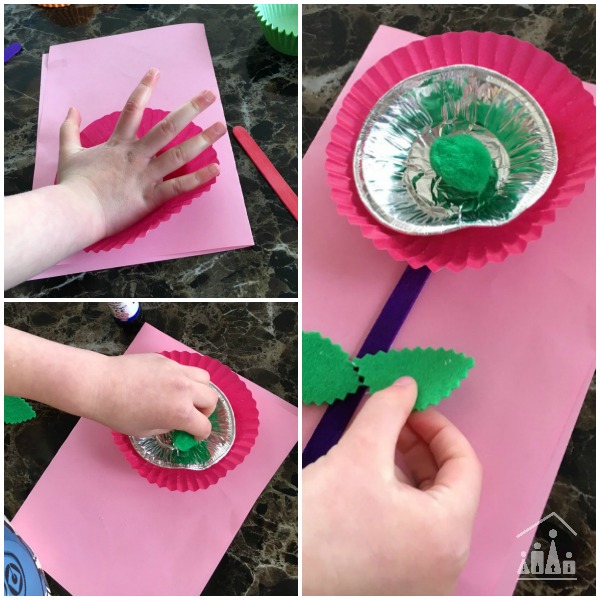 Now we just have to decide what gifts to make. 
You might also like: