On seeing a Shamrock you almost always think of Ireland, so famous now is the association between the two. But what actually is a Shamrock and how did it become the National Flower of Ireland?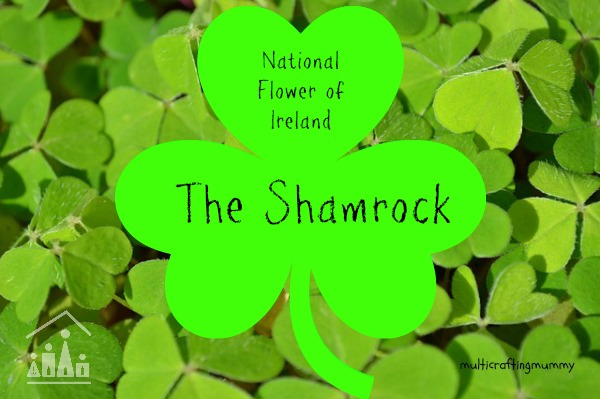 The National Flower of Ireland: The Shamrock
The names derives from the Irish word seamróg which means "Little Clover". There is in fact no single species of flower called Shamrock. A Shamrock is basically any examples of Lesser Clover, White Clover,Red Clover, Black Medick and Wood Sorrel which have 3 more or less heart shaped leaves.
And contrary to Irish folklore, they are grown all over the world and not just in Irish soil.
Although disputed by some, the popularity of the Shamrock began back in the 18th Century, when the Patron Saint of Ireland, Saint Patrick, used it to show the people how God was in fact divided into 3 beings.
Each of the 3 heart shaped leaves of the clover formed the Holy Trinity of "God of Father, God of Son and God of the Holy Spirit.Then during the turbulent political times of the late 18thCentury, the Shamrock was used as an emblem by the Republican Militia, the Irish Volunteers. This firmly rooted the Shamrock as the national symbol and flower of Ireland.
Today it is used by Irish companies on their logos, it is worn by many on their lapel every St Patrick's Day and it is added to bride's bouquets to bring them luck.
Sources of reference and for further information:
The National Flower of Ireland: Shamrock Crafts and Recipes
As part of our own St Patrick's Day celebrations this year we made some Bubble wrap Salt Dough Decorations to display on a special tree in our home. Click here to find out to make some of your own.
We also put a shamrock shaped twist onto our after school snacks in the run up to St Patricks Day.
Click here
for our recipe.
Today we have hopped onto the "Tour the World by Flower" blog hop hosted by Playground Parkbench. A celebration of flowers from all over the world, along with accompanying crafts to do with you kids, as you teach them about their origins. 
Click here 
to read about all of the other flowers featured in this blog hop.