Do you celebrate Thanksgiving or Harvest Day?  Or you maybe you are just looking for a fun new sensory play activity to try with your kids this Fall! There is something to suit everybody right here in our pick of Thanksgiving Sensory Activities.
Celebrating the Harvest
I grew up in a rural community in the UK. Every year in October families donated fresh produce or tins of food for our school "Harvest Festival" celebrations. I remember the school stage bursting with the colours of autumn and the school hall full of songs of celebration at the  special assembly. This was a very important time for my family especially, as my parents were farmers, so gathering a good harvest was a necessity for us.
Thanksgiving Day
Our Harvest Festivals though are pretty low-key compared to the US and Canada, who both celebrate Thanksgiving Day (2nd Monday in October for Canada, 4th Thursday in November for US). Thanksgiving Day is a national holiday to celebrate and give thanks for the year's harvest. Families and friends gather together to eat turkey and pumpkin pie and watch the famous Macy's Thanksgiving Parade or watch the special NFL matches (in the US), which are a big feature of the weekend long celebrations.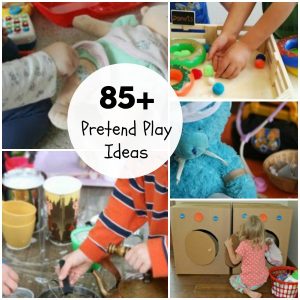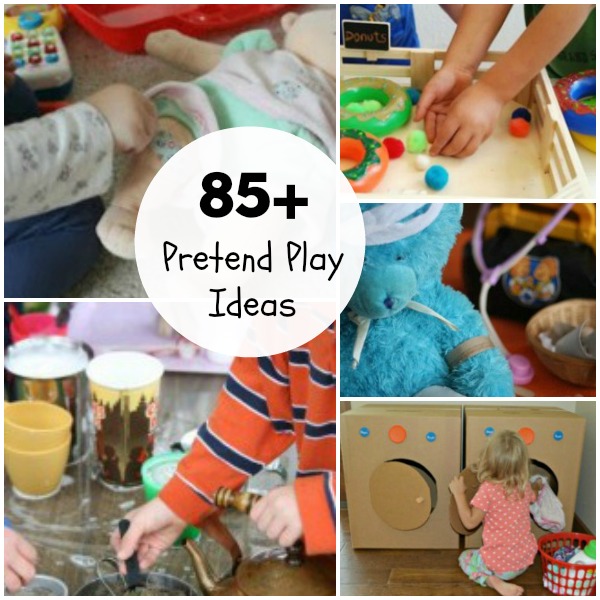 Sensory Play Activities for Thanksgiving
This post contains affiliate links for your convenience.
Sensory Play is basically any activity which gives one or more or your child's senses a work out – touch, smell, taste, sight and hearing. Below you will find our favourite Thanksgiving and Harvest Sensory Activities to try with your kids this autumn.
Mix up this Pumpkin Pie Play Dough Recipe or try this No Cook Thanksgiving Sensory Dough recipe.
This Turkey Sensory Squishy Bag activity is ideal for calming babies and toddlers.
"Bake" a Scented Shaving Foam Pumpkin Pie.
Dig around in this Simple Sensory Bin.


There is lots of hands-on fun to be had in this Harvest Tuff Spot.
Have fun playing with a Sensory Small World Adventure.
Get hands on with water in this Sensory Sink or Float Thanksgiving science activity.
Enjoy exploring this Pumpkin Scented Cloud Dough.
Felt is a lovely texture to use in sensory play. Why not use some scraps up and make this Turkey Busy Bag .
Fill a Fall Harvest Sensory Bin full of wooden beads and have fun scooping and pouring with tongs and containers.
If you haven't had a go at making Cloud Dough before you have to give this Pumpkin Cloud Dough Recipe a try.
Invite your kids to make some Play Dough Turkeys.
Get messy with some paints and a corn cob to paint these unique Thanksgiving Place Mats.
Take some tickley feathers and turn them into a Paper Plate Turkey.
Stay up-to-date with all of our new posts when you subscribe to our fortnightly newsletter.
You might also like:
Top 10 Turkey Crafts for Thanksgiving from Craftulate
Top 10 Simple to Make Harvest Crafts from Peakle Pie
Top 10 Things to do this Harvest from Witty Hoots
Top 10 Harvest Sensory Fun Activities from Adventures of Adam
Top 10 Thanksgiving Table Decoration Crafts from Play & Learn Everyday
Top 10 Turkey Crafts for Preschoolers from P is for Preschooler
Top 10 Thanksgiving Time Savers from Sunny Day Family
Top 10 Thanksgiving Leftovers Ideas from Our Good Life
Top 10 Harvest Recipes from Nemcsok Farms
Top 10 Thanksgiving Printables for Preschoolers by Living Life and Learning
Top 10 Thankful Trees from Rhythms of Play
Top 10 Corn Crafts for Kids from Artsy Momma
Top 10 Turkey Themed Fine Motor Activities from School Time Snippets
Top 10 Thanksgiving Books for Preschoolers from Something 2 Offer
Top 10 Harvest Sensory Bins from Study at Home Mama
We are very proud to introduce our second book, Green, Crafty & Creative: Natural and Recycled Activities for Kids. Click here to download a copy of the e-book version NOW!