Are you looking to liven up your literacy learning? Add a fun St Patrick's Day twist to your CVC word building in March. Perfect for kids in Kindergarten.
My daughters Kindergarten class are flying through their letter sounds now and are well over half way through the alphabet. They are starting to blend these sounds together in class to make 3 letter CVC words (consonant, vowel, consonant). To help reinforce what she has been learning at school, we set up this fun Shamrock themed literacy activity one afternoon recently.
We will also be practicing tracing them in our Rainbow Rice Sensory Tray.
Everybody in our town is starting to get ready for St Patrick's Day, which is coming up soon now. It means an extra day off school for the kids as well, making it extra exciting for them (and a nice lie in for me hopefully). To get us in the mood at home, we have been busy making Bubble Wrap Shamrock Men decorations and adding a bit of Irish luck to our after school learning activities.
Shamrock CVC Word Building Game
This post contains affiliate links for your convenience.
Supplies
Ahead of the Activity
I cut out lots of heart shapes from the glitter card and added a letter to the centre of each one. Did you know that when you place three hearts together in a circle they form a shamrock? I used a few of the off cuts to make Shamrock stalks.
We began with the first CVC word on Bella's homework list and set to work building it into the shape of a Shamrock.
We chatted together and worked our way through all of the words in the list. Building and then decoding them together by blending the 3 sounds to pronounce the word correctly.
Getting hands on with a learning activity is a great way to make learning feel less of a chore and more like a game. Unfortunately you need a lot more than luck when learning CVC words, you need lots and lots of practice, but that's not to say you can't have fun as well.
Don't forget to Subscribe and get your FREE copy of our eBook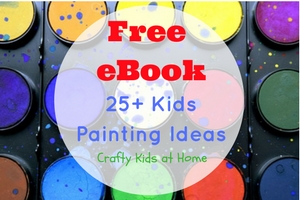 Find links to ALL of our St Patrick's Day themed activities. Click image below.