Invitation to make… Incy Wincy Spider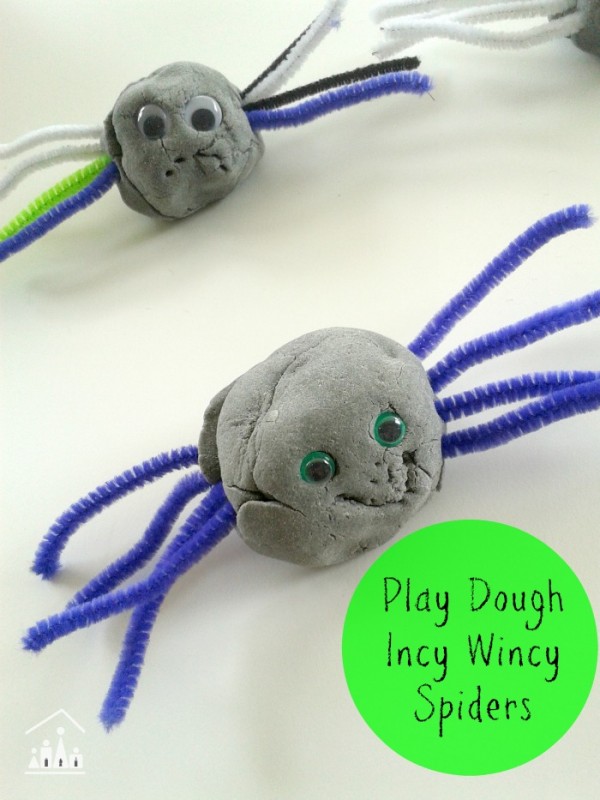 This fortnight on Rhyme Time we are sharing ideas for activities for the nursery rhyme "Incy Wincy Spider".
"Incy Wincy Spider climbed up the water spout,
Down came the rain and washed the spider out,
Out came the sunshine and dried up all the rain,
And Incy Wincy Spider climbed up the spout again."
We always look forward to working on our Rhyme Time activities, as it is really easy to get all 3 of my children involved. They have all grown up with me singing nursery rhymes to them and now spend plenty of time singing them back to me and doing all of the actions. They all love to sing and dance around and it is lovely to watch them playing along together.
Our highlights so far during this series have been making our Old Macdonald TP Roll FarmAnimals, learning with our 5 Little Ducks Felt Number Fun and painting our Bubble wrap Wheels on the Bus.
How to make Playdough
Basic Recipe
2 cups of plain flour
1 cup of salt
1 tbs of oil
Approx. 1 cup of warm water
Few drops of food colouring
I have made a good few batches of home-made playdough now and I thought it was about time I let the kids take charge of making some.
I set out all of the ingredients listed above along with a measuring cup and spoon and then let them take turns to measure out and then mix together the playdough.
Bella (3) began by measuring out 2 cups of flour and tipping this into a large bowl.
Freddie (5) then measured and added the 1 cup of salt and 1 tbs of oil (we used rapeseed, but olive oil would work just as well).
I added in the black food colouring and Liam (7) was then in charge of gradually pouring in the water.
They all took turns to give it a mix together, first with a wooden spoon and then they got their hands stuck in!
When adding in the water don't add it all in at once or you could be left with a sloppy mess! Don't panic if your child does add in too much water, just add in a bit more flour to even the mixture out.
I then gave them each a piece to knead for a few minutes to make it nice and soft and pliable like you would if you were baking bread.
Try and knead for at least 5 mins and a bit more if you kids can handle it as it really will help to improve the quality of the playdough.
Invitation to make…Incy Wincy Spider
Once we had our playdough all done I brought the rest of our supplies to the table. Before we began I had cut up a selection of different coloured pipe cleaners to use for the spiders leg and of course our favourite googly eyes to finish our spiders off nicely.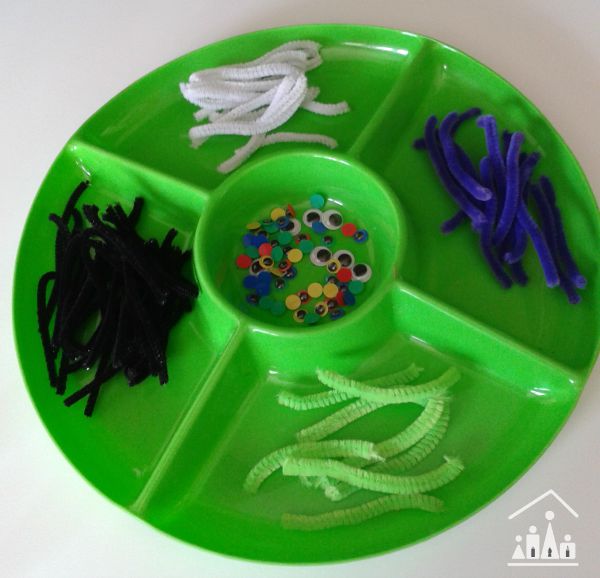 The boys made nice traditional spiders with 8 legs and 2 eyes.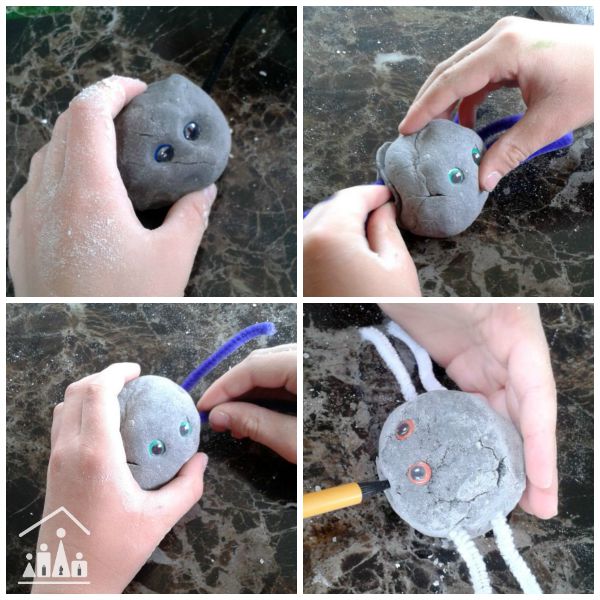 Whereas Bella decided to put her own stamp onto her spiders as you can see!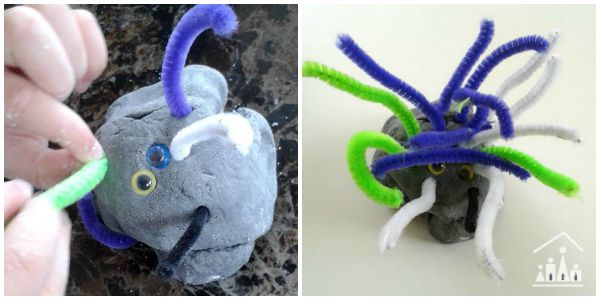 Now it's time to see what our Rhyme Time blogging buddies have been doing for their Incy Wincy Spider Activities:
Make this tasty cheese snack from Danya Banya
Have fun with this Incy Wincy Spider Guttering Activity from Adventures of Adam
Tasty Spider Biscuits from Messy Little Toddler
Create spiders using pipe cleaners from Teach me Mommy.
Our first co-authored Kid's Activities book is now available to buy!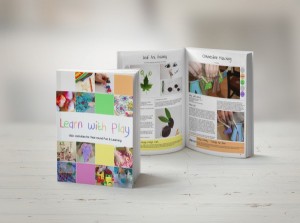 Learn with Play at Home: 150+ Activities for Year -round Fun and Learning is available as an ebook, print book and kindle.